RIFLES
All items in stock unless otherwise noted
EDMS ARMS WINDRUNNER .308
Our Price is $4595
As pictured, also shown with a DeltaP Design suppressor available at extra cost. This rifle has been fired a total of 10 rds. Includes two magazines, flash hider, bipod, Millett 4-16x50 scope, hard case and all papers.
The WINDRUNNER .308 is a bolt action, box magazine fed rifle chambered for the .308 Cartridge. The rifle operates by means of the hand manipuated bolt assuring reliable and simple operation.
All maintenance aspects of this rifle can be done by the owner / operator. This includes the ability to change the barrel or replace with one of a different caliber. Extra barrels are available in .338 Federal, .243 Winchester, and .260 Remington.
This rifle is capable of high precision to ranges of 850 yards.
Gun System Weights and Specifications
Rifle Weight: 11 lbs without optics.
Magazine: 5rd Capacity.
Barrel Length: 20 inches
Barrel type, Rifling and twist: Quick change, 6 lands and groves @ 1:10
Length with stock collapsed: 36 inches
Length with stock extended: 42 inches
Trigger is set at 1.5 lbs.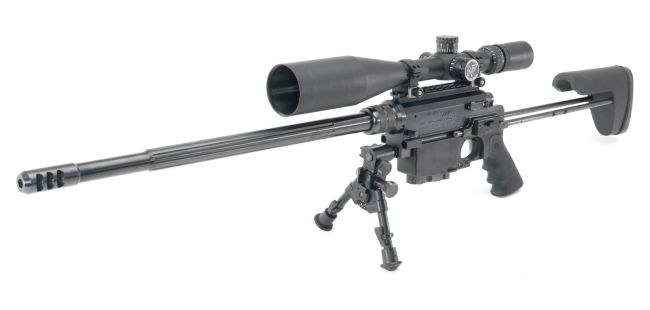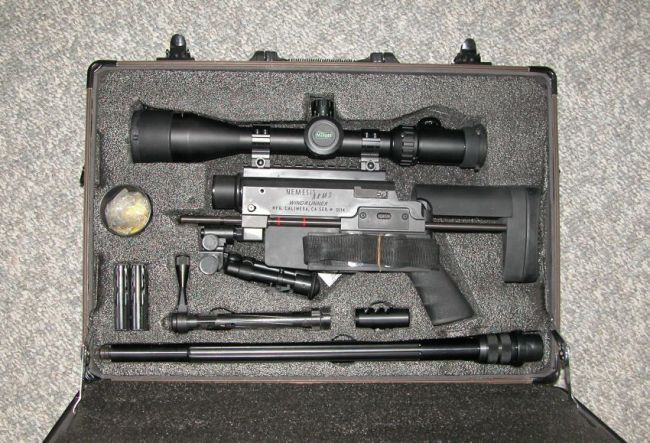 Remington 700 SPS Varmit .308 Left Hand
Our Price only $595


Overview: Why yes, that's really five shots. Tell your friends it's genetics. Fact is, when it comes to precision, there's no finer pedigree in the industry than Remington varmint rifles. And with the introduction of our new Model 700 SPS Varmint, staking claim to our legendary accuracy is a more attainable feat than ever.

The Model 700 SPS Varmint is capable of punching tiny groups straight out of the box because it's built on the Model 700 action, the most solid, dependable and trusted in existence.

Its 26" heavy contour barrel is perfectly matched to its high-velocity caliber offerings, including the hot new 17 Remington Fireball. Plus, the ergonomically designed black synthetic stock has a vented beavertail fore-end for enhanced grip, reduced weight and better heat dissipation. And sharp predator eyes won't spot the tough, non-reflective matte blued finish on the barrel and receiver. Other standard features include a hinged floorplate magazine, sling swivel studs, and a drilled and tapped receiver. The Model 700 SPS Varmint is destined to leave a lasting impression on any varmint that crosses its line of sight.

Key Features:
Newly designed SPS Varmint stock with vented beavertail fore-end
Sling swivel studs included
26" heavy-contour barrel (0.820" muzzle O.D.)
Legendary Model 700™ action
Drilled and tapped for scope mounts
If you have any questions or would like to make a purchase please contact us
SecurityArms
PO Box 30125
Tucson, AZ 85751
sales@securityarms.com
Shop hours are by appointment only.
Phone 8:00AM - 5:00PM Pacific Standard time at 520-529-6137