HANDGUNS
All items are NEW and in stock unless otherwise noted If you don't see something on our site that you are looking for, send an email to us at sales@securityarms.com and we will reply with a time and cost quote.
SIG 1911-45-XTM + Two 8rd magazines
Price is $925.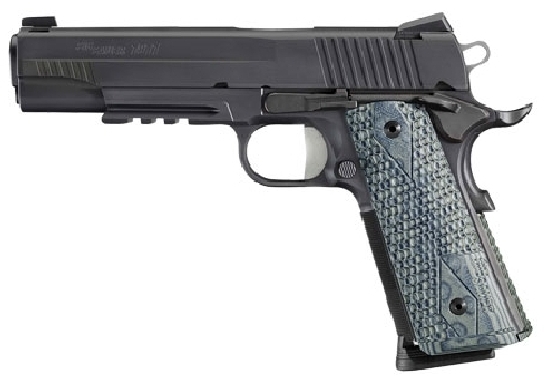 SIG 1911-45-XTM - Designed The SIG SAUER Extreme Series pistols feature a Nitron-coated machined stainless steel slide and frame. Built standard with low-profile night sights, a built-in accessory rail, front cocking serrations and SAO trigger. Aggressive styling is provided by Hogue Extreme Series grips. These black and gray G10 grips with integrated magwell, feature Hogue Piranha texture and the SIG SAUER logo.
SIG P226-XTM - 40 SRT (Short Reset Trigger), Night Sights, (2) 12 Rnd Mag
Our Price is $925.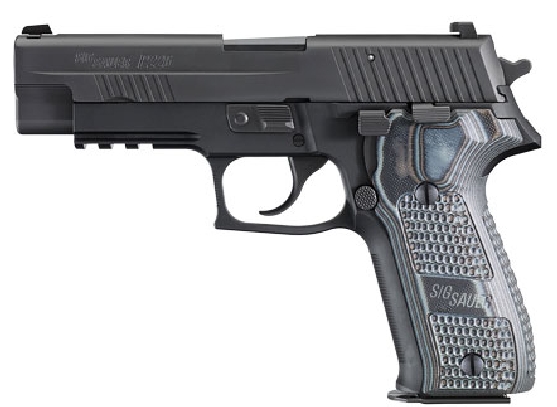 SOMETIMES EXCELLENCE JUST ISN'T ENOUGH, While SIG SAUER pistols are functionally flawless right out-of-the-box, some shooters cannot resist taking things up a notch. For them, SIG SAUER offers the EXTREME series, six of our most popular models (coming soon) tricked out with all the features a shooter could want, from short reset triggers, front cocking serrations to custom grips and more.
New in Box SIG SAUER SP2022 Two Tone 9mm
Price is $465 with Night Sights, Two 15rd Magazines, Holster.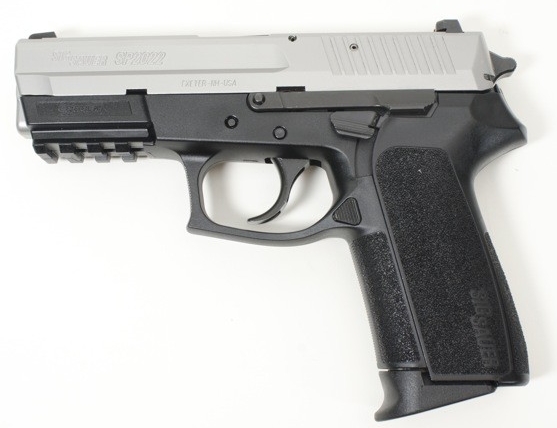 The SIG SAUER SP2022 is the latest version of our popular polymer framed pistol and features a durable, lightweight and wear-resistant polymer frame with the added tactical versatility of an integrated accessory rail. The slide is machined from a solid block of stainless steel and protected by SIGs black Nitron finish. Available in 9mm, and .40 S&W, the SP2022 can easily be converted from a Double-Action/Single-Action to a Double-Action Only configuration through a unique integral fire control unit. It also features the SIG SAUER four-point safety system. The SIG SAUER polymer framed pistols has earned an enviable reputation and proven track record of reliable performance in the hands of law enforcement professionals. In December of 2004 the U.S. Army Tank-automotive and Armaments Command at the Rock Island Arsenal awarded SIG SAUER a contract for 5,000 SIG SAUER SP2022 pistols chambered in 9mm. The SP2022 the only polymer framed pistol engineered to perform, built to protect and good enough to be called a SIG SAUER. Also available in DAO.
SIG SAUER 1911 .22 FDE
Price is $395.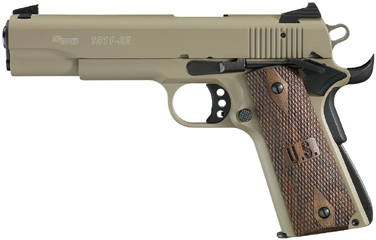 Model - SIG 191122FDE - Built to the same dimensions as the full-sized 1911 pistol. SAO. Low-profile three-dot sights, working grip safety and ambidextrous thumb safety. Flat Dark Earth finish frame and slide, wood grips. 22LR, 10rd, 5".
SIG SAUER .22 cal Mosquito with threaded barrel
Price is $350 for this pistol with threaded barrel.
New Bowers Paradigm .22 LR silencer available only $300 when purchased with this pistol.
Buy the package and get 500 rds of .22 subsonic ammunition free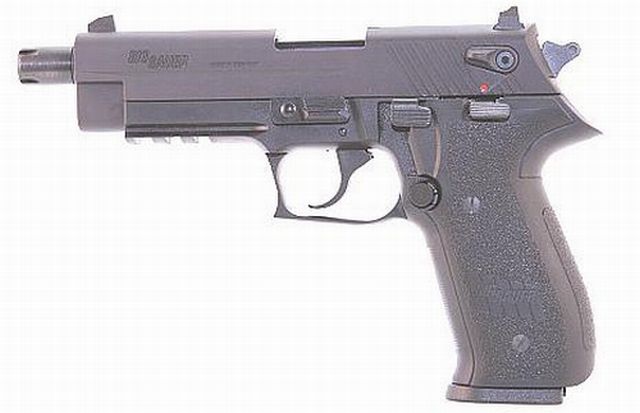 The SIG SAUER Mosquito is available with a threaded barrel (M9 x 0.75). Only 90% the size of a P226, its the ideal choice for hours of shooting fun. It polymer frame and integral accessory rail is ergonomically designed to enhance accuracy and provide a better all-around shooting experience. Additional features include a rugged blowback system, fixed barrel and adjustable sights. Its also loaded with safety features that include a decocking lever and the automatic drop safety you'd expect in a SIG SAUER pistol. Its further enhanced with an ambidextrous manual slide mounted safety, magazine safety and internal locking device. An optional Threaded Barrel Adapter facilitates the mounting of accessories requiring a ½ x 28 thread pattern, including many popular sound suppression devices.
SIG SAUER P290RS BSS Now with re-strike capability
Price is $400 for this pistol. 1-6rd & 1-8rd magazine, holster.
Download more Information
Pistol with laser module available by special order only.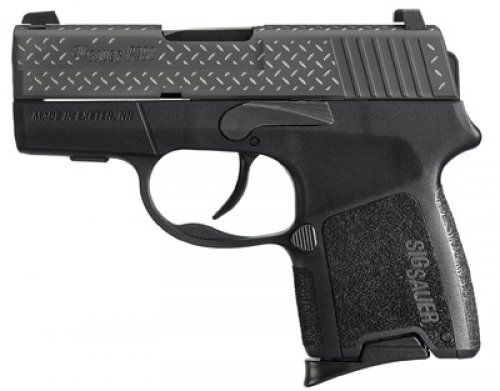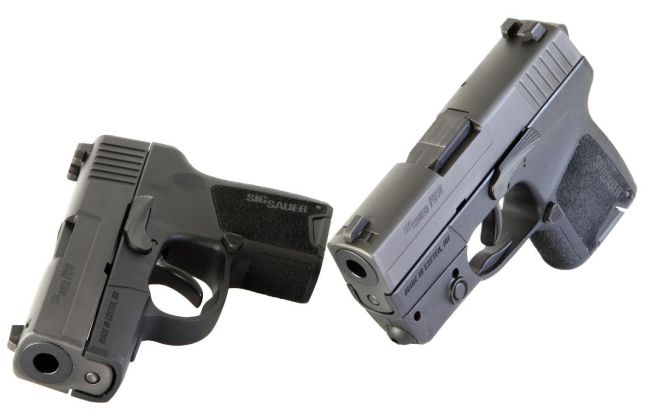 The P290 Black diamond Plate features a Nitron slide with diamond plate engraving. Also features a magazine design for a more comfortable grip. TheP290 Sub-Compact 9mm, is a polymer pistol. Designed to be the ultimate in conceal carry. This unique 9mm pistol is the perfect small defense handgun that meets the demands of today s law enforcement professionals as a backup duty gun, and responsible citizens as a conceal carry gun. The removable grip plates allow for customization with aluminum, wood, and polymer and can be engraved with your initials for a true customized pistol. Availible in Nitron and Two-Tone models.
FEATURES - Optional integrated laser - DAO Trigger - Removable grip plates
If you have any questions or would like to make a purchase please contact us
SecurityArms
PO Box 30125
Tucson, AZ 85751
sales@securityarms.com
Shop hours are by appointment only.
Phone 8:00AM - 5:00PM Pacific Standard time at 520-529-6137