HANDGUNS
All items in stock unless otherwise noted If you don't see something on our site that you are looking for, send an email to us at sales@securityarms.com and we will reply with a time and cost quote.
SIG SAUER P226 .40SW Night Sights, 2 12rd magazines
Our Price is $799.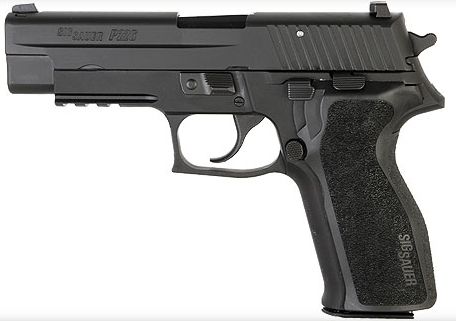 SIG P226 - The SIG SAUER P226 is the pistol that set the standard by which all other combat handguns are measured. Designed as the SIG entrant in the military trials to replace the 1911, today the P226 is in use by the U.S. Navy SEALs, Federal agents, and numerous law enforcement agencies including the Texas Rangers, Ohio State Highway Patrol and the Michigan State Police to name a few. The exceptional ergonomics and balance make this full-size pistol easy to handle. Available in either 9mm, .357 SIG or .40 S&W, its longer barrel yields better ballistic performance and accuracy.
Beretta 92FS 9mm Blue (2)15rd magazines
Our Price is $579.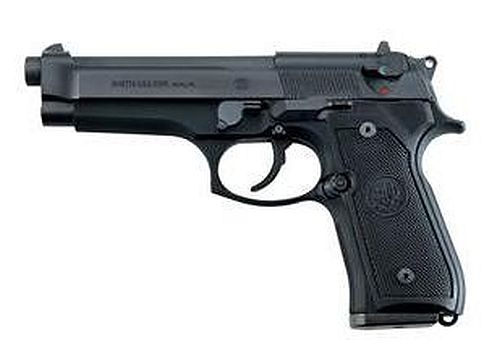 BERETTA 92FS - Made in Italy. The 92 series of semiautomatic pistols operates on a short recoil, delayed blowback system, which yields; faster cycle times, exceptional accuracy and greater reliability. Double/Single action provides a very safe and timeproven design. High-capacity steel magazines are durable and drop-free when the magazine button is depressed, even when empty. Chrome-lined barrels provide extreme corrosion resistance, as well as ease of cleaning. Barrels also feature a deeply recessed combat muzzle crown to protect the rifling.
SIG SAUER 1911 .22
Our Price is $450. total out the door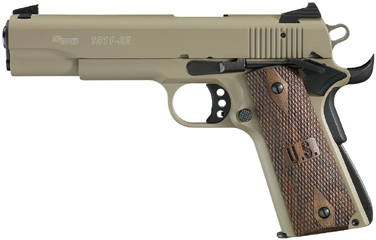 Model - SIG 191122FDE - Built to the same dimensions as the full-sized 1911 pistol. SAO. Low-profile three-dot sights, working grip safety and ambidextrous thumb safety. Flat Dark Earth finish frame and slide, wood grips. 22LR, 10rd, 5".
SIG SAUER P290RS BSSNow with re-strike capability
Our Price is $570 for this pistol. (Black Diamond Plate) 1-6rd & 1-8rd magazine, holster.
Download more Information
Pistol with laser module available by special order only.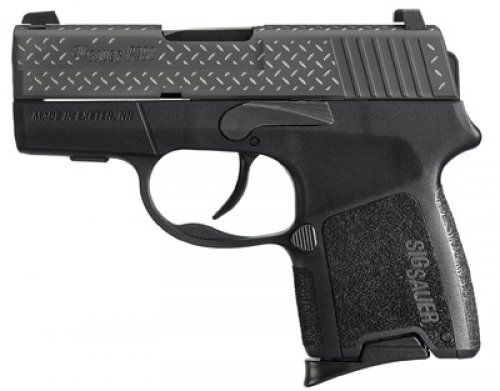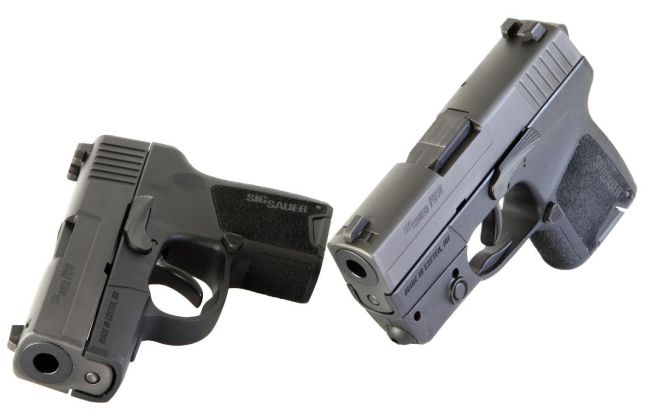 The P290 Black diamond Plate features a Nitron slide with diamond plate engraving. Also features a magazine design for a more comfortable grip. TheP290 Sub-Compact 9mm, is a polymer pistol. Designed to be the ultimate in conceal carry. This unique 9mm pistol is the perfect small defense handgun that meets the demands of today s law enforcement professionals as a backup duty gun, and responsible citizens as a conceal carry gun. The removable grip plates allow for customization with aluminum, wood, and polymer and can be engraved with your initials for a true customized pistol. Availible in Nitron and Two-Tone models.
FEATURES - Optional integrated laser - DAO Trigger - Removable grip plates
If you have any questions or would like to make a purchase please contact us
SecurityArms
PO Box 30125
Tucson, AZ 85751
sales@securityarms.com
Shop hours are by appointment only.
Phone 8:00AM - 5:00PM Pacific Standard time at 520-529-6137